How to Become a Sports Chiropractor
At Pro Chiro, we are very proud of the fact that as well as helping patients with problems typically associated with chiropractic care such as back pain and neck pain, we also help patients suffering with a plethora of problems related to sports injuries, from ankle sprains to knee cartilage problems and golfers or tennis elbow. This is thanks to our chiropractor Josh French, who is an internationally certified sports chiropractor. In this blog post, Josh is going to describe his journey to become a sports chiropractor working in elite sport.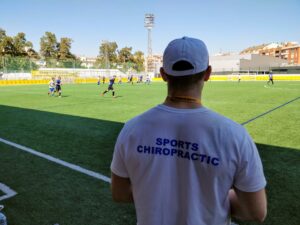 My Journey as a Sports Chiropractor
My journey as a sports chiropractor began early during my chiropractic degree. I realised quite early on that the modules related to sports injury diagnosis and treatment were exciting me the most. Once I realised this, I researched more about being a sports chiropractor. What I found was that there was a path to follow to be able to work in elite sport. This path included different qualifications and specialities needed to work successfully as a sports chiropractor. On top of this, experience working with athletes of different sports and of different abilities was essential. As a student, I was limited on what I could do but I slowly started ticking things off the list. At this stage the list included various soft tissue treatment techniques, knowledge of functional muscle testing and most importantly the ICSC.
The International Sports Chiropractic Certification
The ICSC is the internationally certified sports chiropractic qualification, and is offered by FICS which is the leading organisation worldwide for sports chiropractors. Certification through FICS with the ICSC allows you to work at international sports events such as the World Sports games and the Olympics. The qualification consists of two hands on modules and a comprehensive online module. To complete the qualification, you then need proof of experience treating athletes and sports injuries. This whole qualification needs to be completed within 3 years, and can only be started in your final year of studying for the chiropractic degree. I began the ICSC while I was still at University and completed it about 12 months after I graduated.
First Taste of Elite Sport
At the Chiropractic University (AECC UC), during our final year we had the opportunity to work with AFC Bournemouth as an intern chiropractor. To hold this position you were required to go through a selection process, and I was fortunate enough to be selected as one of the intern chiropractors with AFC Bournemouth's first team. This was an incredible experience and I was so grateful to be receiving early exposure to working within a professional sports medical team. I learnt so much from talking to the Physiotherapists and sports therapists that were working within the team. On top of this, the facilities available to the players for rehabilitation purposes were outstanding – reduced gravity treadmills, underwater treadmills and so much more. The most important thing I learnt however was the importance of communication and working in a collaborative manner. Without these qualities, no chiropractor will last long in a professional sports medical team.
After I graduated and started working in private practice, I volunteered at some local sports clubs including an elite level Judo academy. This allowed me to gather the necessary experience to not only advance my skills but also complete the ICSC qualification.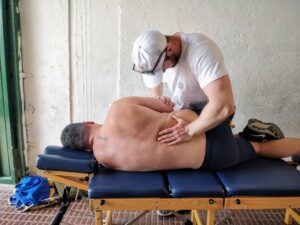 The CSIT World Sports Games
Once I completed the ICSC, I applied to work at the World Sports Games and again was fortunate enough to be selected. I have written a separate blog post about my time at the World Sports Games which you can read here. To sum up, this was an incredible experience working alongside sports chiropractors from around the world to ensure athletes competing at the games were injury free and performance ready.
Working with Millwall FC
In 2019, I started treating one of the footballers at Millwall FC and helped him to recover from an ankle issue he was having. He was so happy with his treatment that he helped me get in contact with the Head Physio at Millwall. This lead to me working as the first team chiropractor at Millwall FC from 2020. Millwall FC are a professional football team in the second division here in the UK. My time with Millwall has been interrupted by various COVID related lockdowns but has been such an amazing experience. Obviously this time has been slightly interrupted due to various COVID related lockdowns here in the UK, but again has been such an amazing experience. The team environment and community atmosphere at Millwall is such a joy to be a part of and gives me such a buzz. I am always happy to play my part in helping the players feel and play better.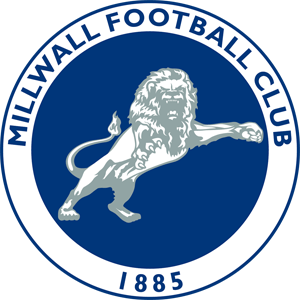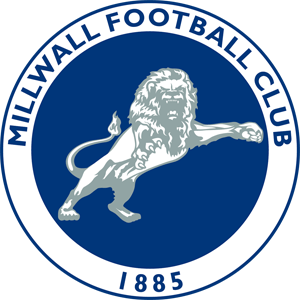 My Future Goals as a Sports Chiropractor
In the future, I hope to continue working at Millwall and perhaps expand into working with teams in other sports too. One of my biggest goals is to work at the Olympic games as a sports chiropractor. While this goal seemed like a distant dream a few years ago, each year I gather more experience and get one step closer to fulfilling this.
We hope you enjoyed reading about Josh's experience as a Sports Chiropractor. If you would like some more information about sports chiropractors feel free to read this webpage or send us a message and we will get back to you as soon as possible. We post a lot of useful information on our Facebook and Instagram pages, so feel free to follow us on those pages.