Sports Chiropractic Treatment & Care For Everyone From Amateur To Athlete…
We understand that your pain and discomfort has a massive effect on your sporting performance, confidence and even your energy levels.
You might have spent a lot of money in the past on heat packs, rubs, gels and a lot of time on stretches you found on youtube or advice from a friend, all of which only produced short term pain relief but still left you with a feeling of frustration.
That's why at Pro Chiro Spine and Sports Chiropractic Clinic, we see you, the person in front of us. We see your whole story, not just your pain. We have a fantastic reputation as a Surrey Chiropractor because we only ever focus on finding the true cause of your problems and giving you the long term relief you need. This way we can get you back to living life the way you want, as quickly as possible. 
At Pro Chiro Spine and Sports Chiropractic, we understand you may have tried painkillers or been told to rest. You may have been told that it's just your age or that you're going to have to live with it. We realise you may have tried other treatments and it just didn't go as well as you expected. Perhaps you had some short term pain relief, but the pain or discomfort never quite stayed away. We understand that you may even be sceptical or frightened because you've been let down in the past by healthcare professionals not doing what they said they will do. We are different.
We listen to your story and put the pieces together to find out why and how the pain is affecting your life.
We make sense of your movement habits so we can get straight to the underlying cause of your pain.
We explain the cause of your pain and the solution, as well as a realistic opinion of how long it will take to resolve.
We ease your pain with expert and effective hands on treatment. so we get you comfortable quickly.
We design a bespoke movement plan to easily fit around your lifestyle and stop the pain from coming back again.
We show you how to continue getting stronger so you don't have to return with the same problem in future.
At Pro Chiro we are experts in Sports Chiropractic treatment and will deliver first class care whether you're an amateur or a professional athlete. All of our treatments are specifically tailored to you and your sport.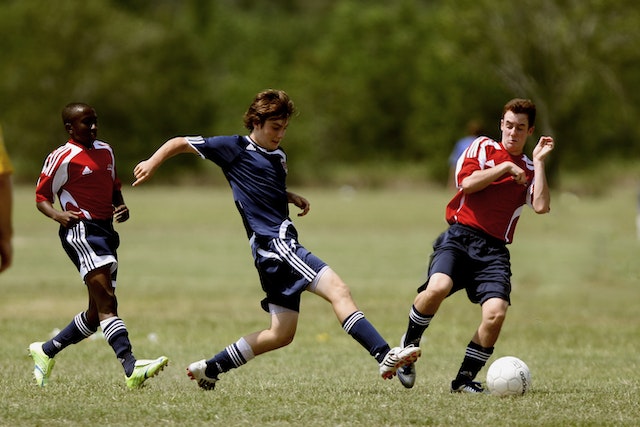 Football
Ensure your entire body is functioning at the highest possible level to help you adapt to the stress and strain accumulated by footballers.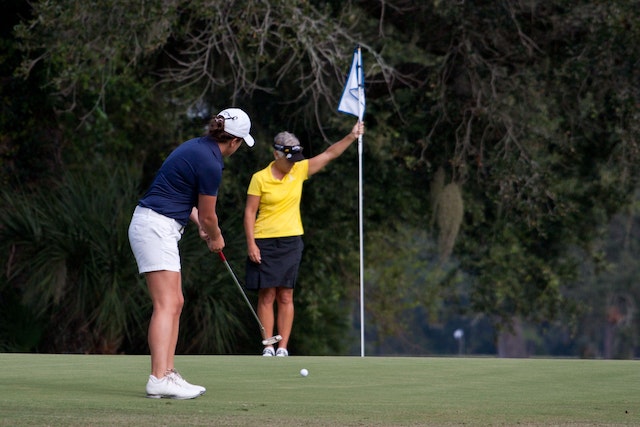 Golf
Golf comes with it a certain pattern of common injuries and dysfunctions. Chiropractic can be used to assess and pick up any areas of imbalance before they start causing pain and injuries.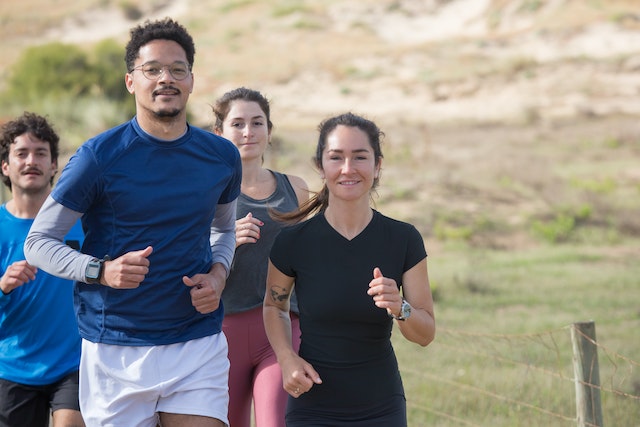 Running
Too often runners experience injuries that could be avoided or minimised. Chiropractic can help to minimise this risk and get you up and running again following injury.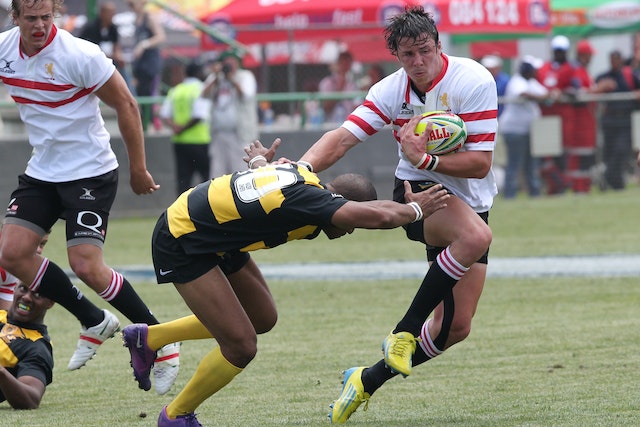 Rugby
Approximately 1 in 4 rugby players will be injured during the course of a season. Chiropractic can help ensure that there are no preventable bodily limitations causing the player to become prone to injury.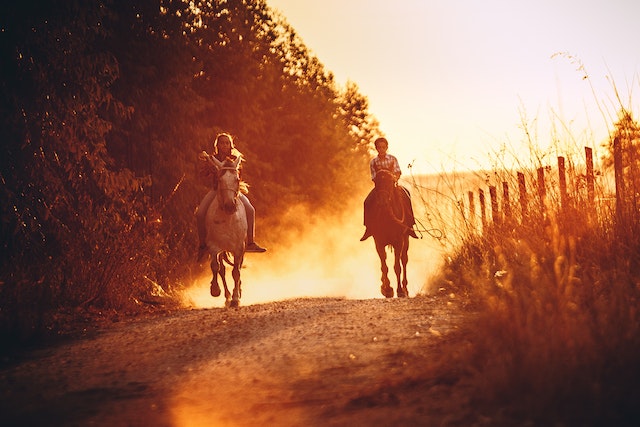 Horse Riding
Research shows that horse riders were almost 50% more likely to be in pain than to be pain free. Chiropractic can help reduce this pain and aid recovery from acute, short term injuries.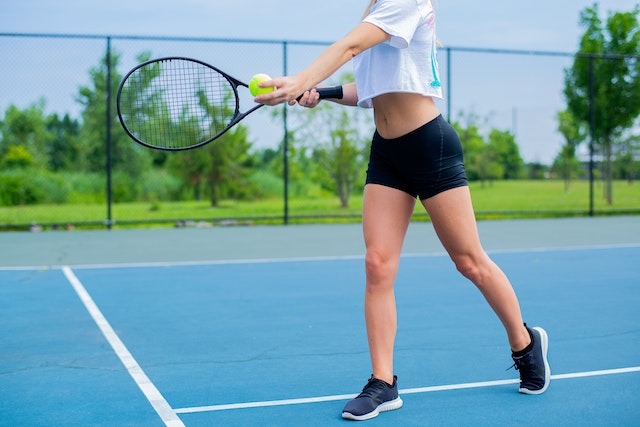 Tennis
Due to the various demands of tennis it is essential that players stay attentive to being injury resilient throughout the season. Incorporating sports chiropractic care into their injury prevention habits can help.
Highly recommend Pro Chiro! Josh has been incredible with helping with my lower back pain from a riding accident, after just one session I felt a massive difference! A few sessions later the pain has completely gone, my back feels much stronger and I'm now just having occasional sessions for maintenance
Could not recommend Pro Chiro enough! Have been having some stiffness in my back for quite a while so booked in a session with Josh. He was incredible, listened to my issues and then sorted them and gave me a couple of easy to remember exercises to help - all for a great price. Will be recommending him to all friends and family for sure.
Josh is excellent. He listened to my problem, quickly diagnosed the cause, and treated it so it improved within a couple of weeks over three sessions. And a very nice chap too! Highly recommended
I started working with Josh earlier this year I can't recomend enough. He is super friendly! He has helped me out of a rut with injury and helped put a plan in place to prevent it happening again. Simple and easy to do exercises which were really effective.
Came to Josh with back pain from golf, within one session he identified the cause and adjusted me which has allowed me to improve on and off the golf course. It has made me feel loose with no pain, great guy to have a chat with, would highly recommend
I have been to many chiros over the years and have struggled to find someone to help as I have had a couple of spinal surgeries yet Pro-chiro has been great and would definitely recommend them!
Knowledgeable, friendly and professional service from Chiro Josh making me feel very comfortable and making a huge difference to my neck and back pains. Lovely new premises too. Would highly recommend.
Josh grew up in Walton-on the-Hill before setting up the Pro Chiro clinic in the same village. Over his career, Josh has had the pleasure to work with people from all walks of life, from Accountants to Crossfit coaches to elite athletes and everything in between. Josh has worked with AFC Bournemouth and Millwall FC's first teams, working with the physiotherapists and the medical doctor to provide the players with sports specific chiropractic care. He took a special interest in assessing and treating ankle injuries. Josh is also an Internationally Certified Sports Chiropractor (ICSC) through the International Federation of Sports Chiropractors (FICS).
Alongside the elite athletes and professional footballers he has worked with, Josh has helped over 1000 patients at the Pro Chiro clinic. From Office Workers to Tour Golfers, every patient he sees will receive the same attention to care and receive the same level of expertise. Many patients find that the problem they came in for can be dealt with much faster than they expected. Getting rid of pain is just half the battle though – it's essential to make sure the problem doesn't come back again. Not only this, but Josh relishes the opportunity to help his patients go from strength to strength and achieve any other health, fitness or personal goals they have in mind.
If you are still unsure whether chiropractic care is for you you can apply for a telephone consultation or a discovery session, both free of charge. These allow you the chance to ask questions and find out if treatment with our Surrey chiropractor is suitable for you. To get your discovery session or telephone consultation booked in, simply fill out the contact form below and let us know what it is you're looking for.
If you have any questions prior to booking get in touch with us using one of the methods below or send me a message from the contact form and I'll get back to you asap!